Coupons.com Ads Shown through Spyware
A Closer Look at Coupons.com - Ben Edelman
This page shows Coupons.com ads shown through spyware. Further discussion.
FullContext Injects Coupons.com Ad Into Google
The FullContext ad injector inserted Coupons.com ads into the top of Google.com, above Google's logo. Screenshot prepared February 22, 2007.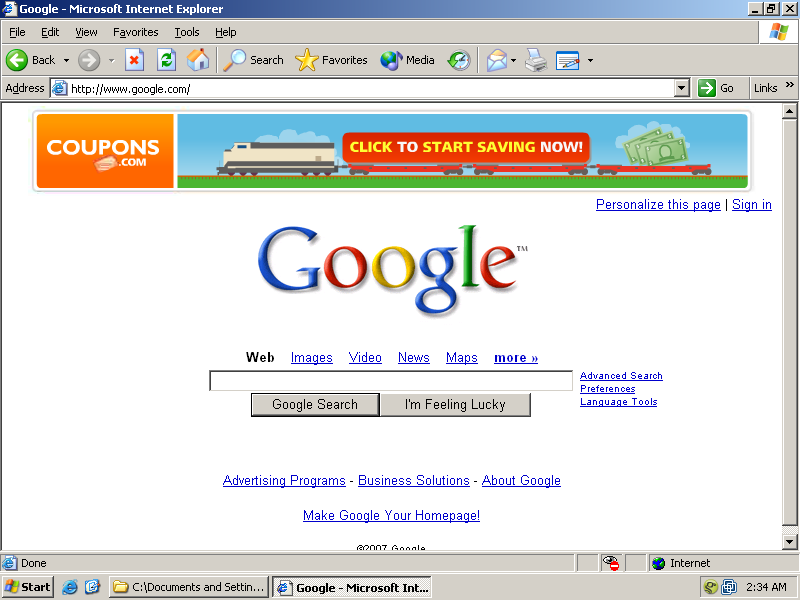 TargetSaver Shows Full-Screen Popup Promoting Coupons.com
TargetSaver spyware (widely installed without consent) promoted Coupons.com in full-screen pop-up ads. Screenshot prepared March 27, 2007.