Savings-Card.com Popup Showing Claria BehaviorLink Ad for Amazon
Claria Shows Ads Through Exploit-Delivered Popups - Ben Edelman
The screenshot below shows an Amazon ad served through Claria BehaviorLink within a popup from Savings-card.com. The Savings-card.com popup was opened by KVM Media, which had become installed on my test PC via a security exploit, without my consent.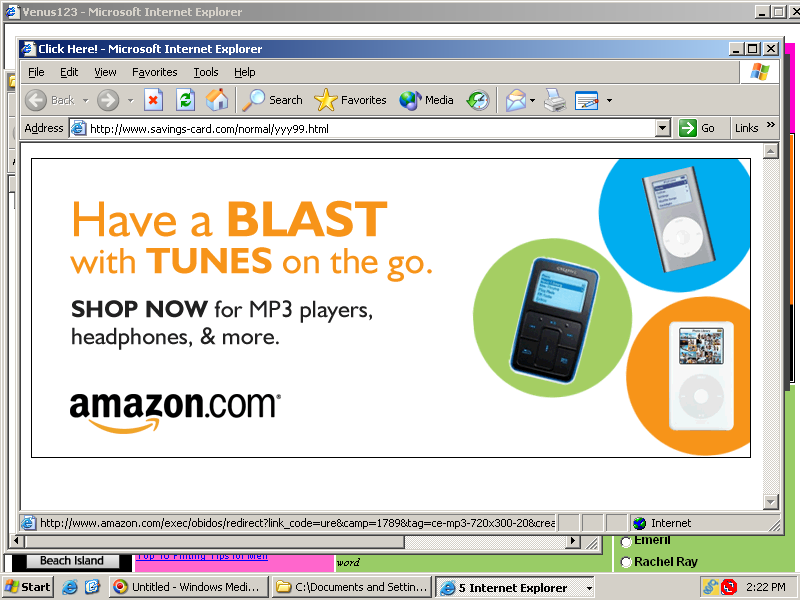 The result of choosing View-Source in the Savings-Card.com window. Notice the reference to Belnk.com, the Claria BehaviorLink server.