Registration & Data Screenshots
Sears Exposes Customer Purchase History in Violation of Its Privacy Policy - Ben Edelman
This page shows how the Sears ManageMyHome site allows the general public to learn what products Sears customers have purchased. Further discussion.
Gaining Access to Customer Purchase History
Step 1: Register for a Sears ManageMyHome account.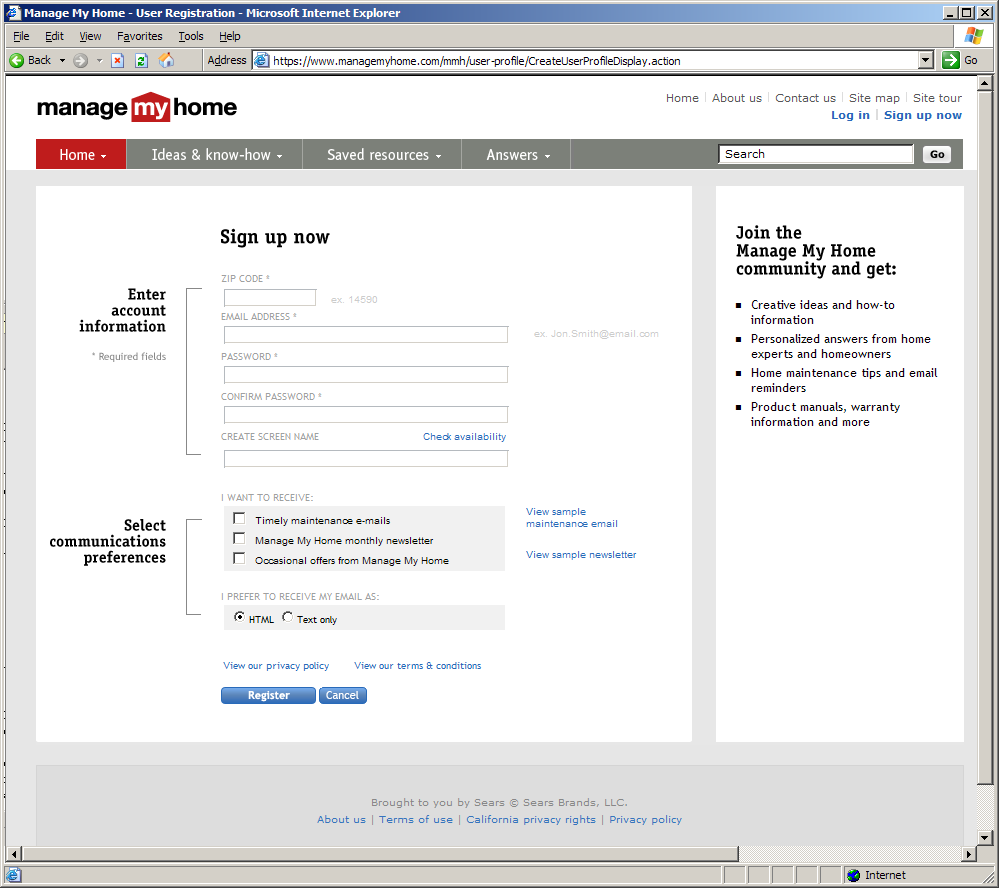 Step 2: In the Search Purchase History section, choose Find Your Products.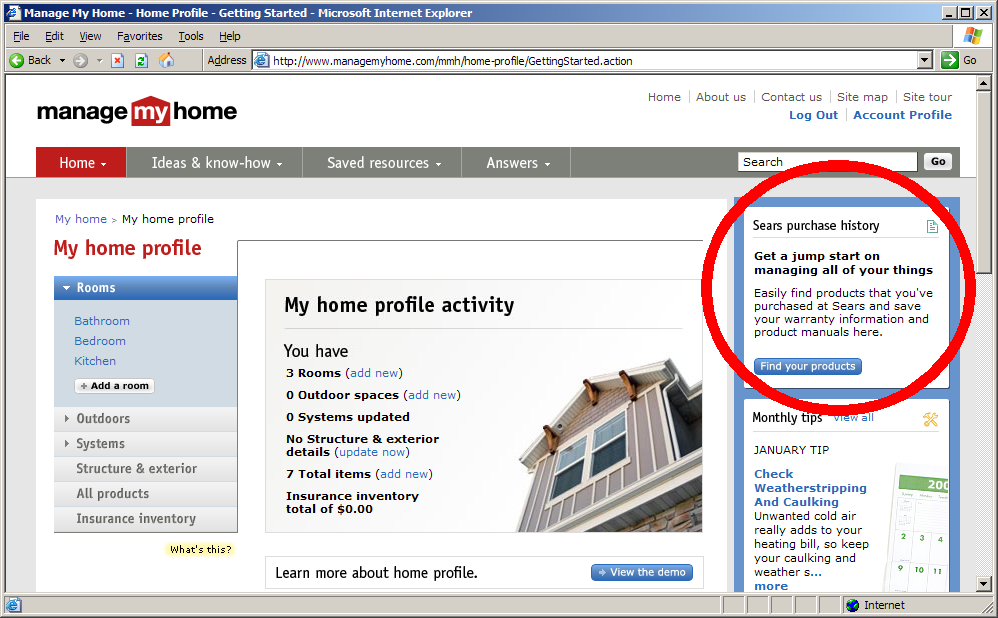 Enter the name, phone number, and street address of the customer whose purchases you wish to view.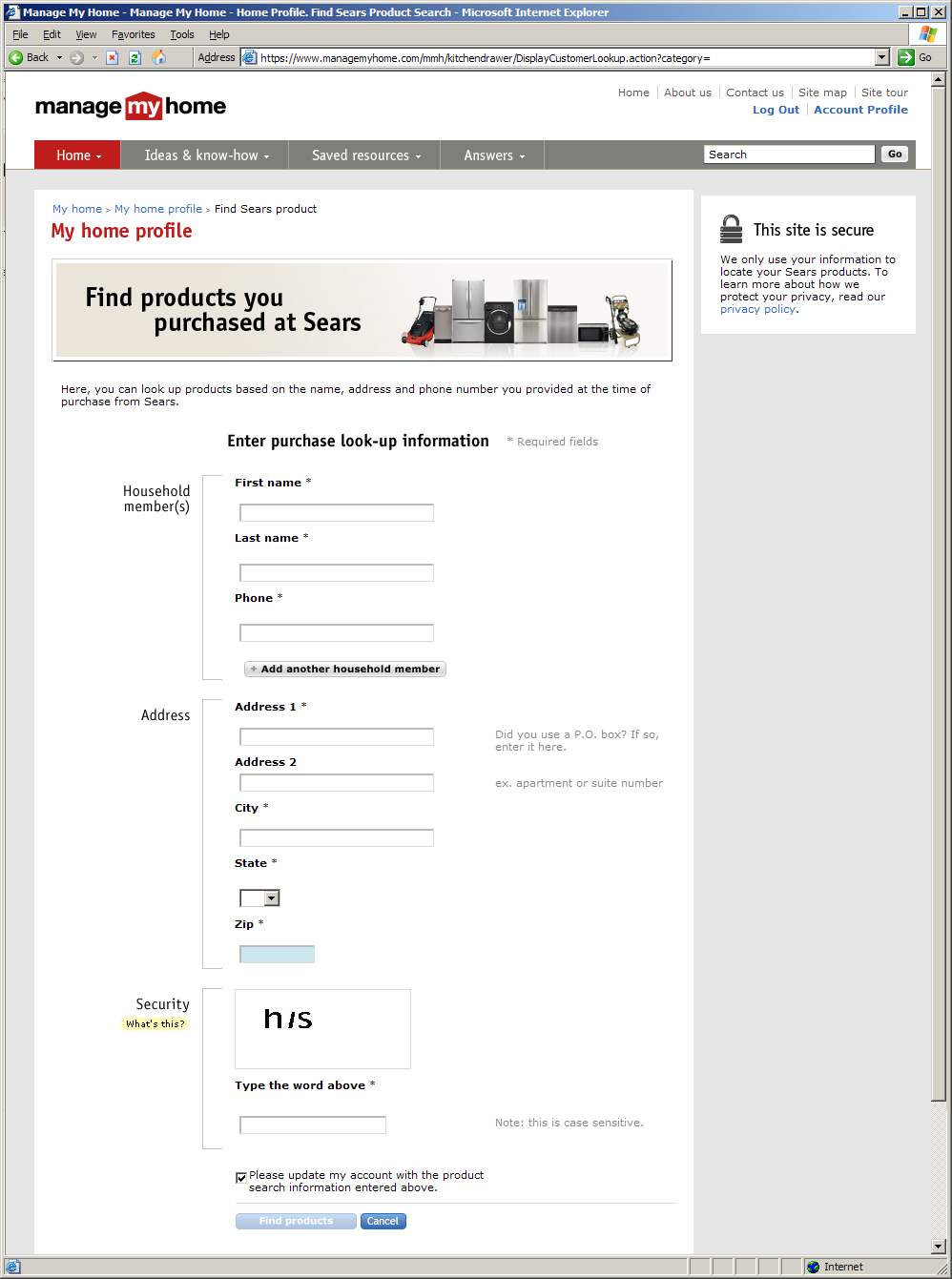 Below are sample listings of customer purchase history. I have covered customer names, addresses, and phone numbers with black boxes.