Advertisers Supporting eXact Advertising
March 14, 2005
[ home | bio | publications | media coverage | invited presentations ]
[ email ]
[ request project updates ]

---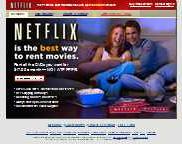 I've repeatedly seen software from eXact Advertising installed through security holes, in poorly-disclosed bundles, or otherwise without meaningful (or any) notice and consent. What kind of advertisers would support a company that gets on users' PCs in these ways? I was surprised to find scores of well-known firms promoted by eXact -- including Apple, Chase, Circuit City, Dell, Expedia, Netflix, and Vonage. Cross-referencing eXact's partner list with TRUSTe's member list, I found 85 matches.
My full article gives screenshots of eXact's ads, along with information about the triggers that cause eXact to display certain ads. I also discuss how eXact manages to promote some merchants and to receive payments from such merchants without those merchants having specific knowledge of what is occurring, nor giving their explicit consent.
Details: Advertisers Supporting eXact Advertising.